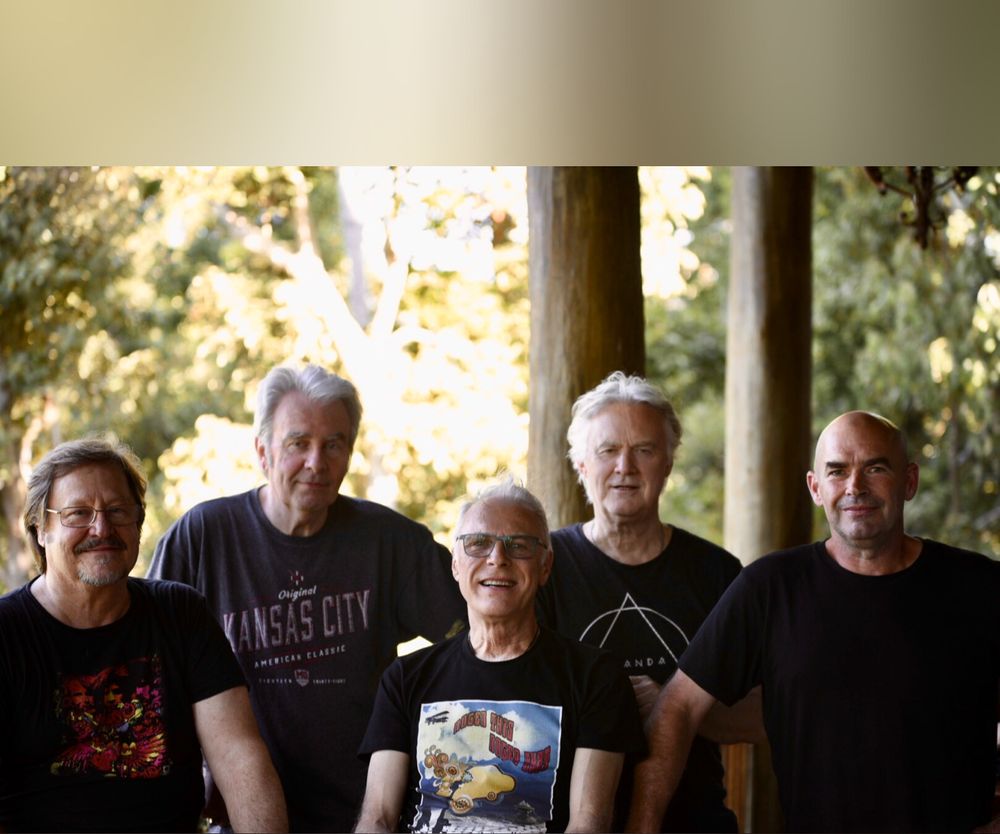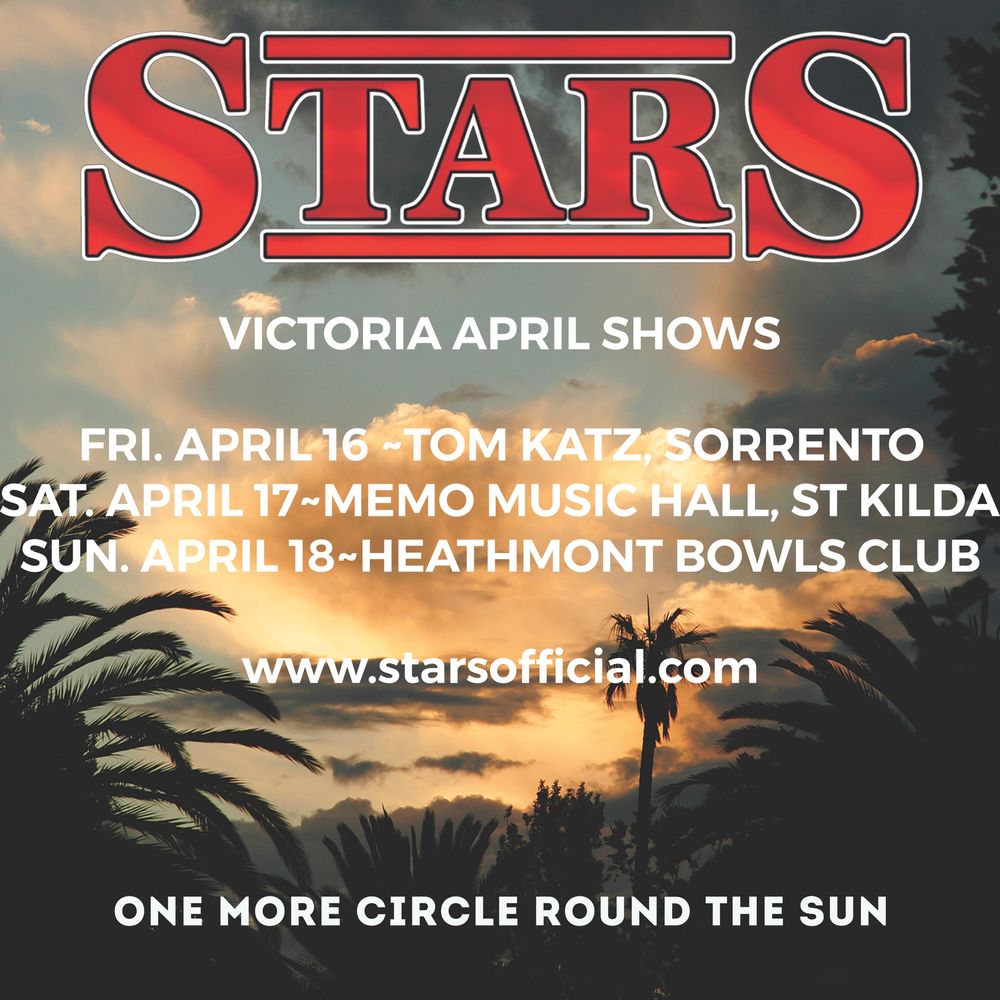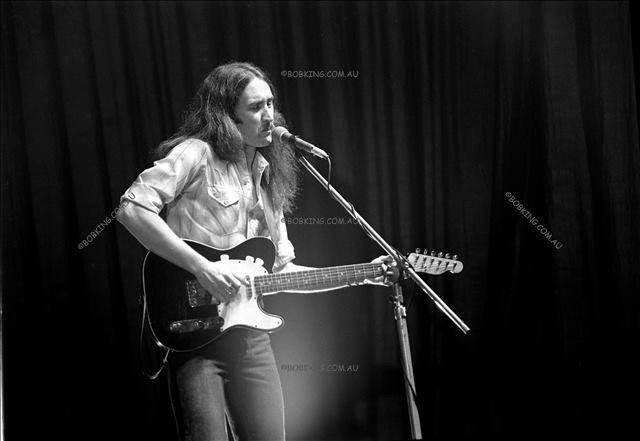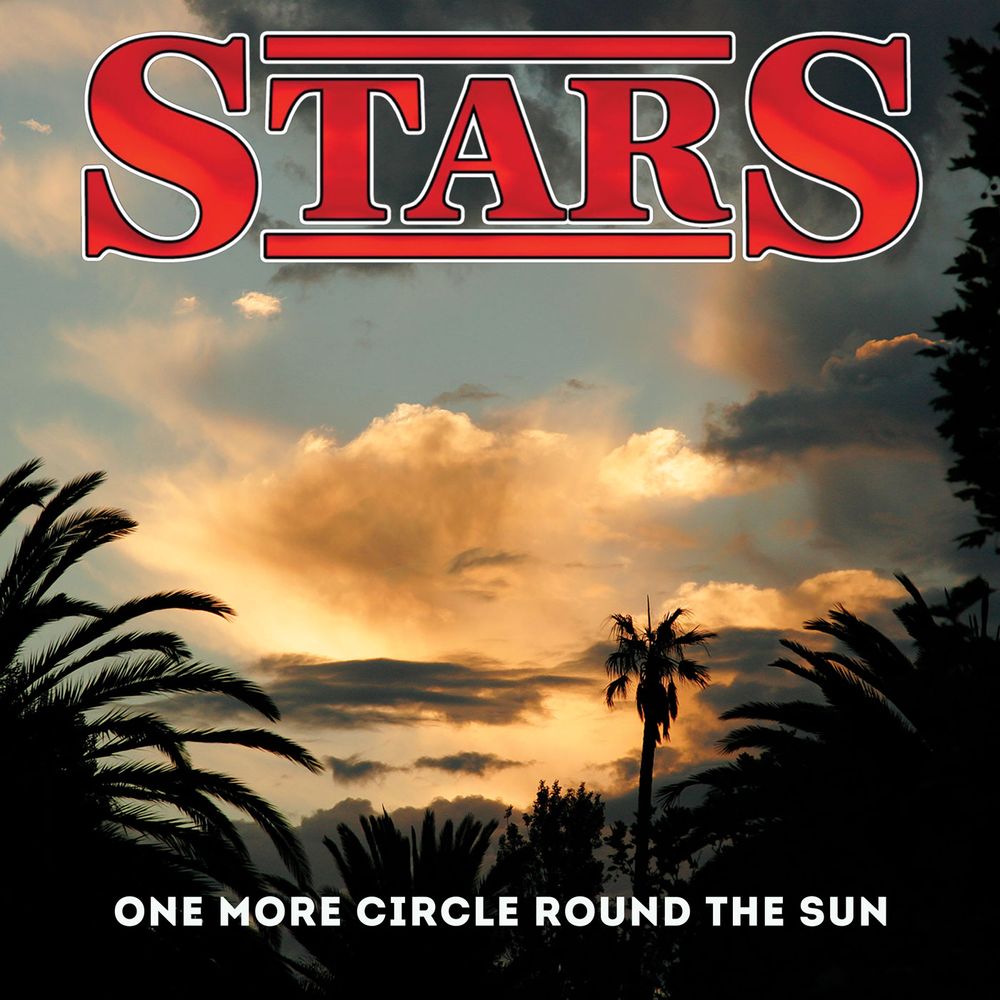 A nice review on OMCRTS by Col Gray https://australianrockreview.com/
STARS – ONE MORE CIRCLE ROUND THE SUN CD (2020).
Despite the 'unprecedented' times in which Australia finds itself, there are still reasons for fans of Australian rock 'n' roll to consider themselves fortunate. Here's one.  In February, 2020, Australia's finest exponents of country rock, STARS, released a new album 'One More Circle Round The Sun', the untimely release of which went unnoticed as the world ushered in concepts of social distancing, curve flattening and lockdowns. To use another term that's now part of the vernacular –rock fans can consider One More Circle Round The Sun an ESSENTIAL service, a stunning collection of superbly crafted country/roots rock that needs to be on your rock radar.
In 2018, STARS released Boundary Rider, an album that many critics considered to be their magnum opus, and was indeed, Australian Rock Review's choice for 2018 Australian Album Of The Year. In many ways, Boundary Rider was a prolongation of the Paradise and Land Of Fortune albums, albeit with an up to date feel. Thematically, Boundary Rider continued the band's predilection for Australian antiquity, with four of the songs penned by the late Andy Durant, and completed by Mal Eastick, included on the record. (Listen to an in-depth interview with Mick Pealing about Boundary Rider here).
The spirit of Durant loomed large on Boundary Rider, and is again, present on 'One More Circle Round The Sun'. Yet while the band will always honour their past, and rightfully so, this is not a heritage act, and what separates STARS from other bands from the 70s is that they continue to release new music that is both highly original and significantly, contemporary.  That is testament to the song writing team of Mick Pealing and Nick Charles.
The album opens with 'Driving Hungry', an ode to the taxi driver. This is a monster tune with a big infectious chorus, melody galore and the obvious single (if such a concept still existed). Country rock laced with a sharp pop edge, and a clever lyrical theme that the listener can visualise – that's a skill not all songwriters have – to present the lyrics visually in the head of the listener. The Pealing/Charles team have that in spades.
There's a beautiful starkness to 'The Anniversary Trail' that has much appeal. Reflective (thematically and lyrically), it's an evocative piece that really hits home, highlighted by Roger McLachlan's fluid bass lines, lots of harmony vocals and Pealing's emotive vocal delivery. These guys get better and better, their musical (and vocal) proficiency and competence is top shelf. Their intertwining harmony vocals sound as good as they ever did.
'Big Wet Long Dry' is EPIC, highlighted by a biting riff and a big Mick Pealing vocal, propelled by a driving bass/drum groove and all set to Outback imagery. Some amazing Eastick licks the cream on the cake. Lyrically, this one serves as a wake-up call to our leaders & climate change sceptics. If radio gets behind this, you have another antipodean anthem on your hands, ala Great Southern Land.
There's an unadorned charm to the acoustic 'Boats and Songs'. Similar to the title tune of Neil Young's 'Harvest Moon' LP, this tune manages to be sentimental without being sappy, wistful without being nostalgic. Lyrical imagery abounds.
Absolutely love 'A Little Heaven', highlighted by a big, super catchy chorus and some killer Eastick licks. Roots rock supreme.
The super catchy 'Blue Ruin' also cooks. Thematically, it's a bit of a ghost story, yet musically, it has that radio-friendly hook, sing along chorus and mellow west-coast vibe. If you need a reminder why STARS were often referred to as Australia's answer to the Eagles, listen to this tune. Close to the album's pick for mine, although that gong goes to 'Losing Ground'. My God – what a song. This song has all the ingredients that makes STARS what they are. A rich and resonant Mick Pealing vocal (if there's a better singer in this country, please tell me who that is), infectious chorus, super catchy hook, Eastick's fluid guitar and an oversupply of LRB-like harmony vocals. Stunning, soulful, cannot find enough superlatives for this one.
'Learning How To Rock 'n' Roll Again' is a foot to the floor rocker complete with boogie woogie piano. This rollicks and rolls and is highlighted by some searing Eastick guitar work. Love the wry lyrics, "The kids are all gone it's a sea of grey, but the old are young when they seize the day", and the nod to the Southside Six Hotel in Moorabbin. If this don't get 'em up and dancing – nothing will.
The darker 'War Stories' is another standout. If Paul Kelly released this the critics would be falling over themselves. Same goes for the upbeat tale of 'Pascale' from Richmond. Kelly is not the only singer/songwriter in this country able to capture Australia in songs the way Springsteen or Ray Davies have encapsulated their homelands. STARS do it equally as well, and continue to craft sweet country rock with timeless appeal.
Rhythm guitar player and vocalist Nick Charles brings much to the table. His song writing, playing, harmony vocals and overall contribution to One More Circle Round The Sun cannot be understated. New drummer Erik Chess has given the band a new push, and musically, he locks in efficiently with Roger McLachlan's flowing bass lines. Mal Eastick's inspired playing on this album is, as always, enthralling.
Armed with a new album of sublime country rock, STARS are back again to show all and sundry that they are still contenders – and a force to be reckoned with. The indifferent response to the exceptional Boundary Rider LP by the broader Australian music industry/media as a whole was disappointing to say the least. I can only hope that the broader industry/media get behind One More Circle Round The Sun and give it the push it deserves.  If this album were released in Nashville, STARS would be the hottest ticket in town.  This is one hell of a record, so head to starsofficial.com and get on board. You won't be disappointed. 10 out of 10.
One More Circle Round the Sun is out now from all the usual outlets and is also available on CD and digital. More information and tour dates go to www.starsofficial.com
Click on icon for a review of our show in Canberra 28/11/19 thank you Colin Gray
https://amnplify.com.au/portfolio-items/interview-with-mick-pealing-from-stars/
Stars new album Boundary Rider available now in the store